It's not clear when James and Margaret settled in Renwicktown as it was known then.
It seems to have been about 1869 when they would have been about 50 years old. Their adult children George, Hugh and Catherine were already living in the area. They ran an accommodation house in the Wairau Valley settlement.
On the 1870/71 electoral roll James is shown as owning three sections of land in the town.
These were on the southwest corner of Havelock and Uxbridge Streets.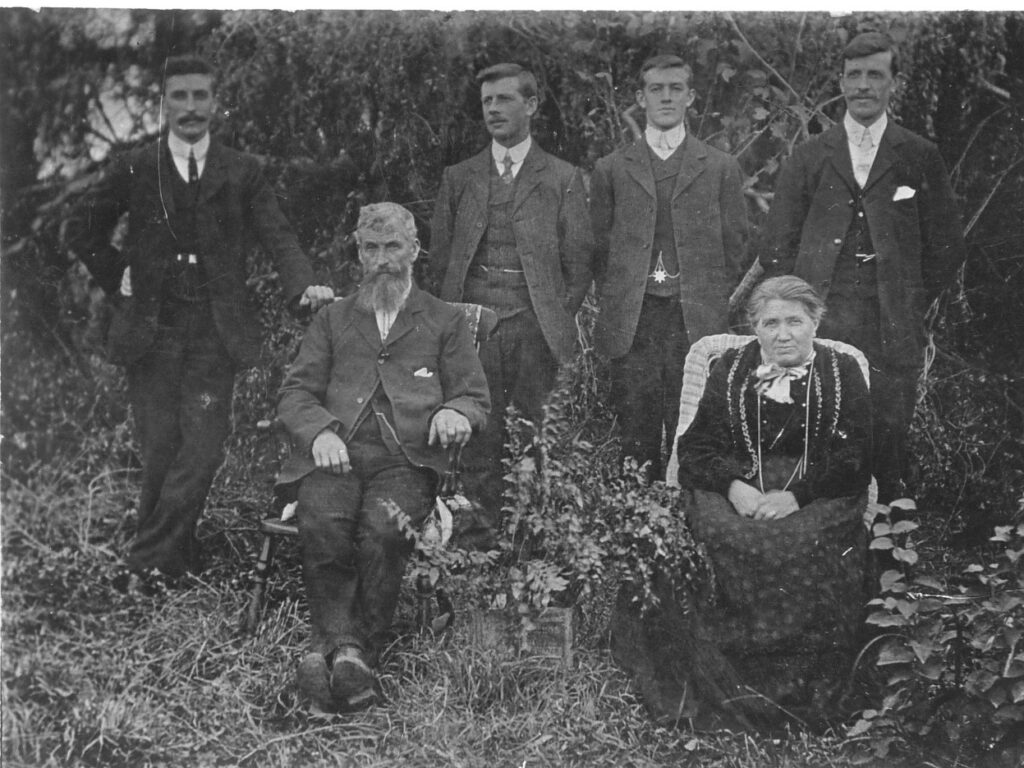 Gee Family: Hugh and Emma Gee front row.
Sons: Percy, Campbell, George, and William back row