Michael and Nancy Maher decided to take the momentous step of leaving England for the very new colony of New Zealand.
They had already left home once when leaving Ireland in 1828.
As well, some of their family – John, 22; Catherine 19; and Michael Jr. 12 – were with them.
Also Michael's brother John and his wife and family were on the same ship.
That ship was a sailing ship named the 'Lord Auckland' configured to carry emigrants on its long voyage to Nelson.
After leaving London docks on 21 September 1841 the voyage had a slow start due to light winds. It took 54 days to reach the Equator 'crossing the line' on 14 November.
On Christmas Day it was ploughing through the Southern Ocean having already passed to the south of South Africa.
At that latitude, the weather was "squally with light rain and hail" and "very cold all day" according to one passenger's diary.
Perhaps it was reminiscent of Christmas weather 'at home'.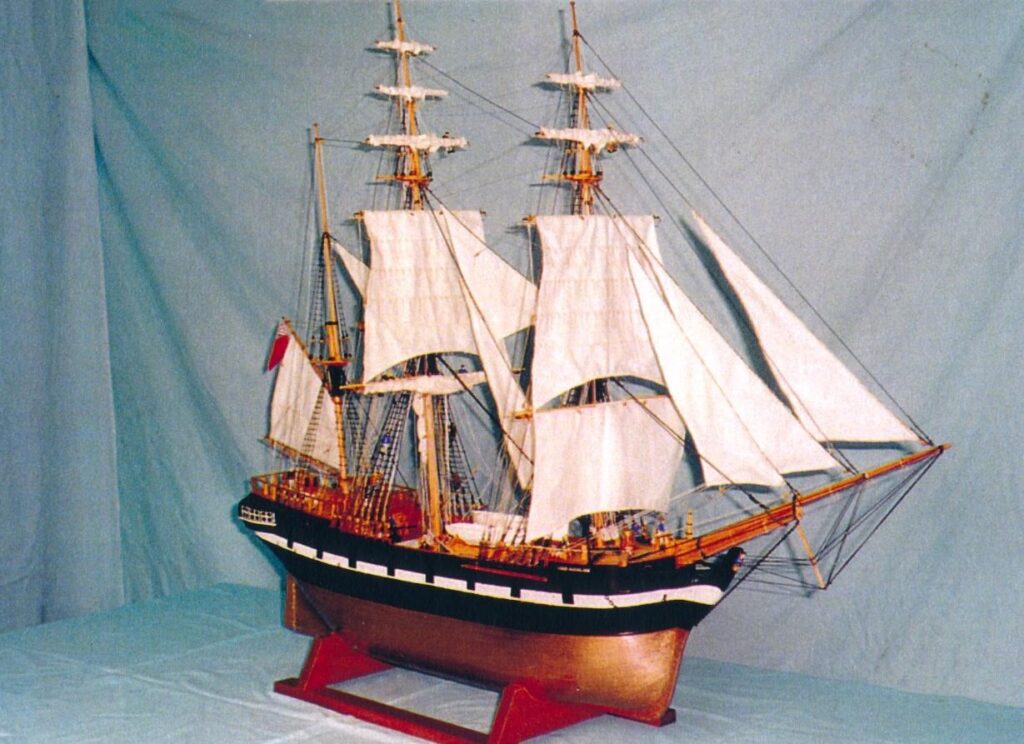 Six weeks later the ship reached the east coast of the South Island of New Zealand and turned north.
The voyage 'ended' in Port Nicholson (Wellington) on 7 February 1842, 139 days after leaving London.
However this was not the end for the passengers.
For three weeks the ship remained in Port Nicholson and finally sailed for Nelson, dropping anchor there on 28 February.
So for the Mahers, the whole voyage lasted 160 days.